Monday, January 22, 2007
A Dream or a Nightmare?
I was listening to the
Progressive talk radio station
here in Chicago the other day, and one of the callers suggested his pick for a Presidential "Dream Team". I suspect whether you consider this a dream or a nightmare will probably depend on which way you lean. Here are his picks:
President:
Al Gore
Vice President:
Barack Obama
Secretary of State:
Hillary Clinton
Secretary of Defense:
Gen. Wesley Clark
Secretary of Health & Human Services:
John Edwards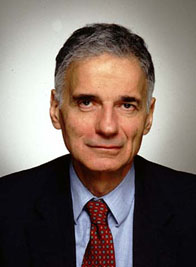 Secretary of Commerce:
Ralph Nader
What about you? Who would be your top picks (for either side)?
Technorati Tags:
Labels: politics
posted by Mike Clawson at 10:07 AM |
Permalink
|


Links to this post
Links to this post: