Thursday, September 04, 2008
The GOP gets off to a predictable start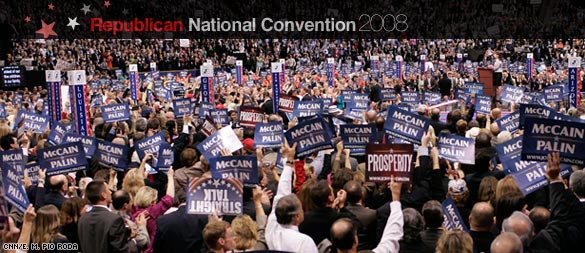 So I only caught a few snippets of the RNC last night, mainly just Mitt Romney's speech and the numerous shots of the cheering crowd waving their "Country First" and "Prosperity" signs. Based on those signs and Romney's speech blasting any and all government programs that benefit those in need, what I gathered is that the Republican platform (once again) boils down to:
1. Nationalism
2. Greed/Consumerism
3. Screw the poor
I'm sure there's a little more to it than that, but that's the take-home message I came away with.
Labels: politics
posted by Mike Clawson at 9:28 AM |
Permalink
|


Links to this post
Links to this post: